PAINTERS WELLINGTON POINT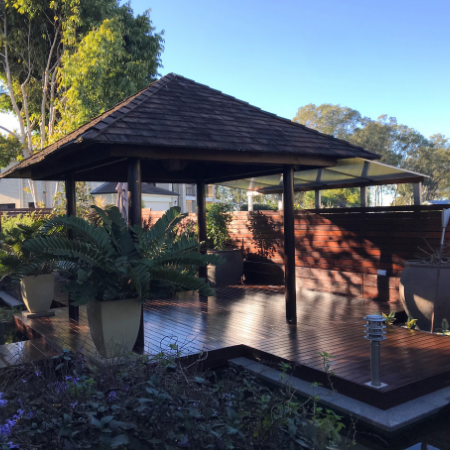 Professional House Painting in Wellington Point
The team at TCP Painting are passionate about delivering the highest quality residential painting services to home owners in Wellington Point. The unique weather conditions of Queensland have the potential to affect the exterior and interior of your home. As a local company, we understand these challenges and can provide tailored consultations, offering expert advice for achieving lasting results for your home. Whether you're searching for interior, exterior or feature work services, our team of certified residential painters in Wellington Point will work closely with you to achieve immaculate results for your home.
See the difference with TCP Painting
Residential painting is more than just our business, it's our passion. When you choose TCP Painting for your next job, you're guaranteed to achieve a professional result. As a local Wellington Point painter, we are committed to providing unbeatable services to our community. Quality workmanship is coupled with our promise to provide outstanding customer service at all times. We are proud to be a trusted contractor within the industry and have achieved this reputation through providing cost effective, specialist services for local residents.
We recently had Tim and his apprentice come and clean, gap and repaint the outside of our wooden house. We are so happy with the results, it looks amazing !!! This was a huge job, they were more than happy to do anything we asked of them, they were always on time, clean and their attention to detail was spot on. From our first conversation to their final day here we felt at ease, nothing was too much trouble. Thanks again for making this a positive experience, we would not hesitate in recommending them to anyone needing a painting job done.
Tim has just repainted the inside of our 40 year old house with nothing straight forward in this place. Tim has done a brilliant job with our house looking fresh and updated. The guys were extremely careful covering all our furniture and cleaning up at end of day allowing us to live with work in progress. Tim was always courteous and punctual everyday. Had no issue to just walk out and leave house to them. I have already been recommending Tim to family and friends. Thanks Tim…our home looks beautiful.
Residential exterior painting is a highly effective way to transform the look of your house. Whether you're seeking to refresh the appearance of your home or would like to increase the resale value before listing your property, the professional touch of exterior painting is the ideal solution.
As experienced exterior painters in Wellington Point, we offer expert advice for selecting the right products for your job. Preparation is an important part of achieving a professional finish and will determine the lasting power of your paint work. To guarantee the optimal results, the team at TCP Painting will expertly prepare exterior surfaces, prior to the commencement of painting. Our preparation services include the safe removal of mould, gap filling of cracks and pressure cleaning, to create a fresh canvas for creating your brand-new look.
A fresh lick of paint is one of the most effective ways to update your living space. By choosing an exciting new colour scheme or restoring the original charm of your existing look, you will bring life back into a well-loved home. We understand that the interior of your home is much more than just rooms in a house – these are the places that you create unforgettable memories with your family and entertain friends. As specialist interior painters in Wellington Point, we use only the best products to ensure a lasting result for your home. By working closely with you, we will develop a deep understanding of the look you have envisioned for your home, enabling us to transform your living space, from dream to reality.
Our Commitment to Quality
At TCP Painting, we are dedicated to delivering outstanding results for our community. Catering to jobs of all sizes, we will strive to not only meet, but exceed, your expectations. As specialist painters in Wellington Point, we will never compromise on quality and will continue to work with you, to achieve the new look you've envisioned for your home.
If you're interested in restoring the beauty of your home with professional painting services, talk to one of our friendly team members to discover your ideal solution today.