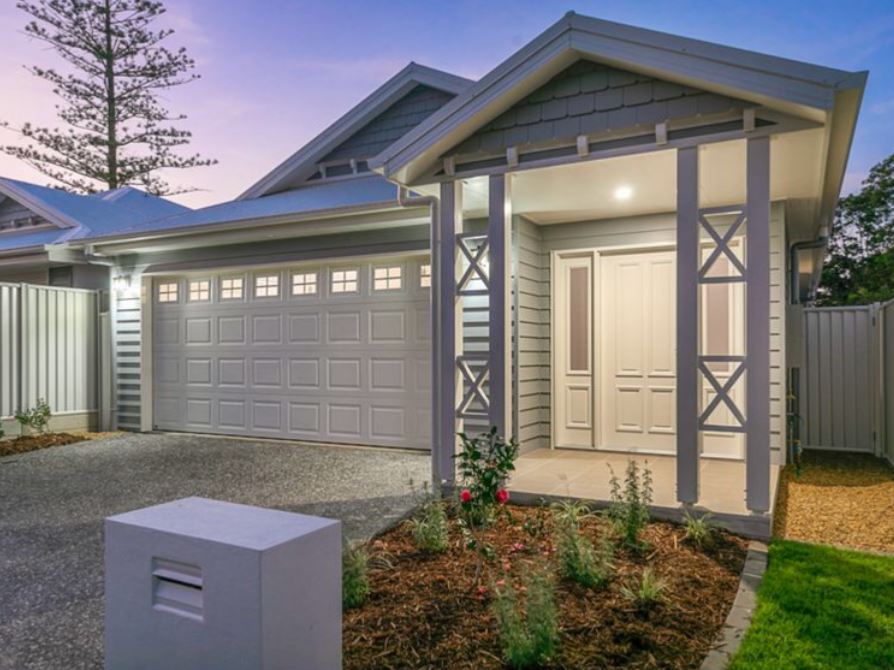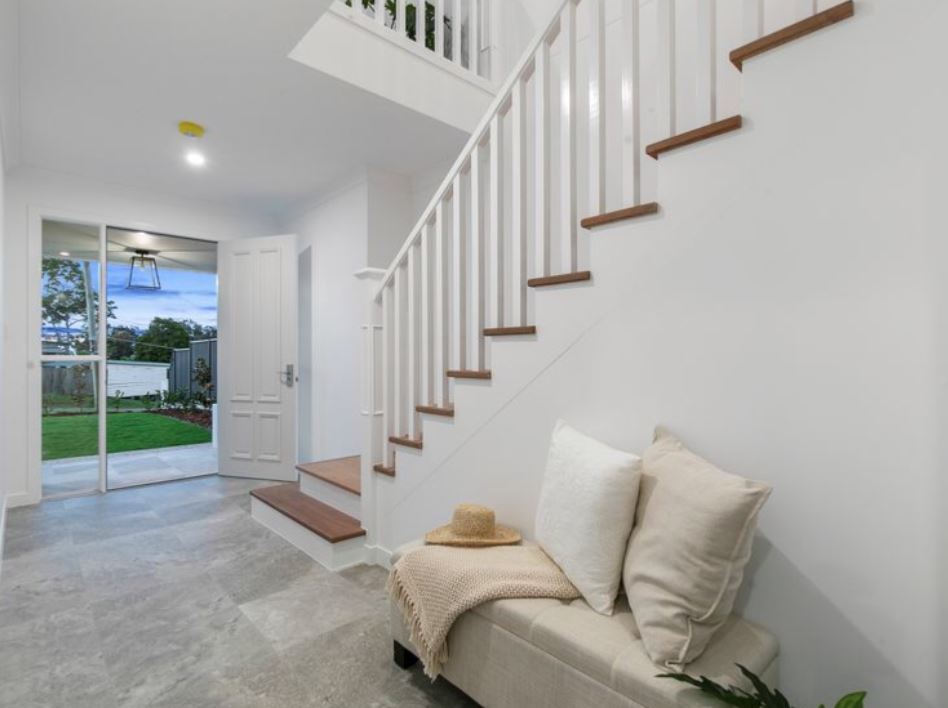 About Us & Why We are
The Best For the Job

Redlands Painters With a Difference
TCP Pure Painting is a specialist house painting and maintenance company based in Redland Bay, Qld. With over 10 years of experience, we have cemented ourselves as a leading residential and commercial painter and are now operating in the Capalaba/Redland Bay area. Our goal as a commercial and residential painting contractor is to offer knowledgeable advice and the highest customer satisfaction on all house painting services.
Unlike other larger painters, TCP Pure Painting is a local company from humble roots that continually works hard to ensure each project is without a doubt the best house painting service money can buy. No matter the size of the project at hand, our dedicated team of painting contractors will achieve the results you seek. Each of our house painters are certified professionals who are passionate about their job and have several years of residential & commercial painting experience.
Redlands painting company owner Tim Cook is onsite at every job, ensuring you receive the best results and are happy with your paint work. This dedicated service leaves our customers with peace of mind, knowing that they will be receiving the best possible residential painting service.
My experience with Tim has been second to none. Tim was exceptionally prompt and helpful from the first point of contact. Tim was able to turn around a full house re-paint in a very short period of time without loosing eye for detail. We were very impressed by the work completed and would highly recommend Tim and his team for any painting job. Thanks Tim, keep up the great work!

Dedicated to Superior Residential Painting Results
Due to our relentless drive for quality results, TCP Pure Painting has been trusted and recommended by Redland Bay home builders as their go-to house painting company for new homes. Our growing reputation has gained the attention of those wishing to renovate their homes and need affordable, quality Redland painters as well. Being an all-around Capalaba house painter specialist, we offer a complete package of residential services that includes but is not limited to;
Exterior Painting – Protect and seal your home from the harsh Queensland elements plus add value to your asset.
Interior Painting – Freshen up your home and bring your living space back to life!
Feature Work – Renovating a home can be laborious and time-consuming. We can help with door refurbishing, cladding, rendering, deck, floors, stair case & general timber sealing as well staining & glossing.
Plastering – Save time and money with our 2 in 1 plastering and painting service. We can also repair holes, walls & ceilings as well a cornice work and setting new plaster boards.
Exterior Cleaning – Let us blast away those pavement, driveway and wall stains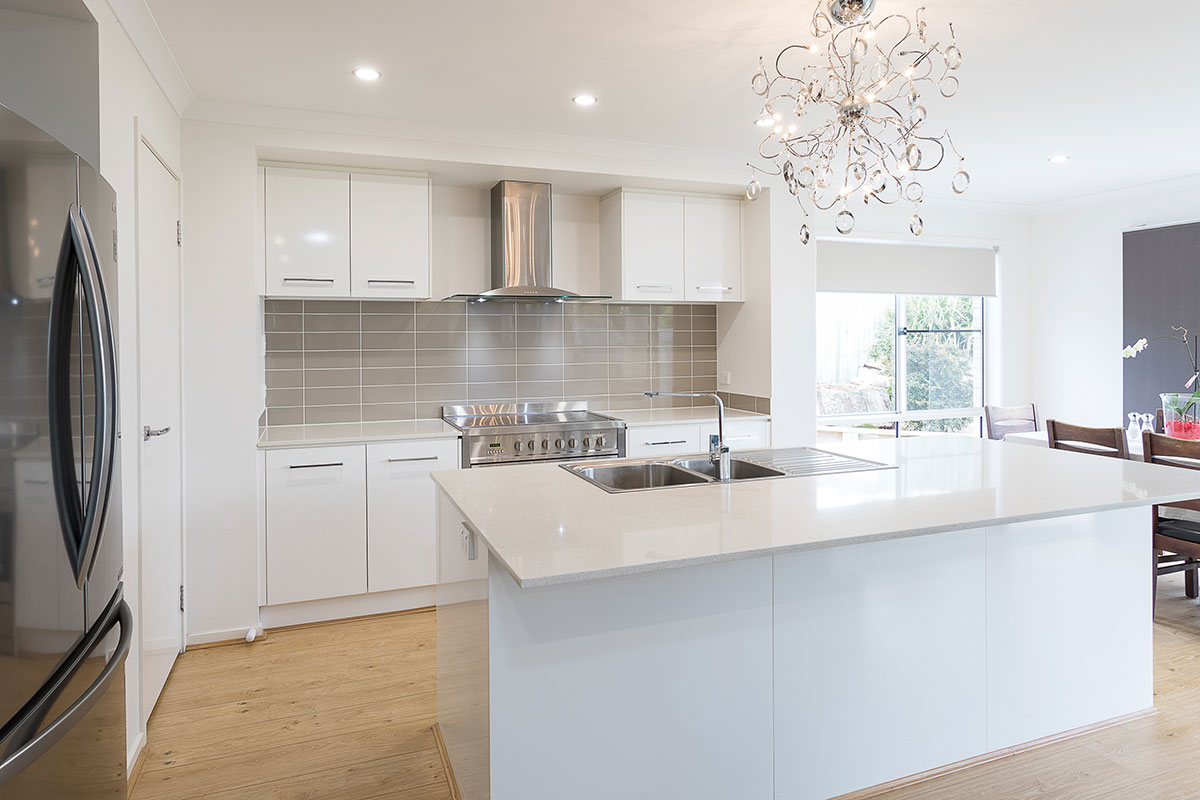 Your investment in a professional residential paint job can result in an extra $50,000 in added value to your home.
Capalaba Painters Committed to Quality
If you're looking for Capalaba painters, then look no further. At TCP we use only top-quality paint and painting equipment to ensure a fantastic finish. Our quality workmanship is only matched by our customer service and dedication to creating happy customers. As passionate Capalaba residential painters, we will work closely with you to establish an attractive and functional colour scheme and then perform our work in a clean, tidy and efficient manner. Completing jobs on time and to the highest standard!
Whether you're after high quality feature work, roofing painting, commercial painting or just require a painting specialist for your painting and decorating around the home – TCP provide quality work that's cost effective. We're not a big business wanting to turn over the project as quickly as possible, we're true craftsmen who really care about every painting project we're involved in. We take a lot of pride in our work and enjoy transforming spaces into a much-admired area for the owner. Partner with residential painters in Capalaba that will work passionately to exceed expectations and produce a result better than you ever imagined.
Are you interested in a residential painting service in Redland Bay, Capalaba or Brisbane Bayside area? Get in touch with us via our contact form below and we can arrange a no-obligation, free quote.
We Service Cleveland, Alexandra Hills, Wellington Point & Surrounding Suburbs As Well.
Tim is amazing form start to finish. He recommended the perfect colour for our interiors and the execution is impeccable. He goes above and beyond to get the job done and we have been extremely happy with the result every time. I would highly recommend TCP Pure Painting.
Tim is an excellent painter with a great eye for detail and will do his absolute best to assure your home is completed just the way you want it to be. He is very honest and will not muck you around.
Tim not only did an exceptional painting job but also provided us with advice re paint colour which saved us from making a big mistake and ultimately considerable money. I would not hesitate to recommend Tim to anyone who was looking for a great quality job at a good price.
The most Amazing Business and the best work ethics I've ever encountered! They well & truly exceeded our expectations. They went above and beyond the call of duty and their work is immaculate. Finding Tim was truly a blessing when we needed the interior of two houses painted. Running a Business myself – I look for the same values and work ethics in other Businesses and we definitely found it with TCP Pure Painting. Our Stylist & Rental Agent commented that the Paint Job Tim did on our Houses would definitely help sell the house! We'll be recommending TCP to everyone who wants an extremely professional paint job and a very reliable Business! Thanks again Tim!
Absolutely AMAZING job! Tim's "Work Ethics" are impeccable. I now have a renewed faith that there are honest & reliable Tradesmen out there!!! Tim & Ethan were here for the past two weeks painting my house & the Granny Flat so we can put the house on the market. Without a doubt Tim's work is second to none & nothing was ever too much trouble and his communication was fantastic. He's Honest, extremely reliable and very hard working. I'll be recommending TCP Pure Painting to everyone who wants the Best Painter in Brisbane! Thanks Tim for everything – our houses now look Amazing!!
Exterior Painting
Exterior painting is an exciting way to give your home a fresh, modern look. Completely change or refresh your home! Find-out more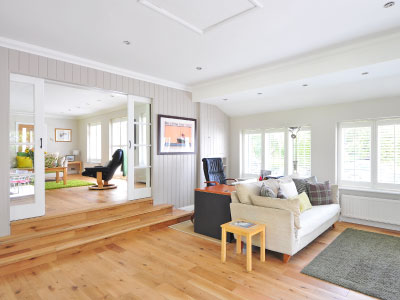 Interior Painting
There is nothing more satisfying, rewarding and refreshing than painting the interior of your home, while also adding resale value. Find-out more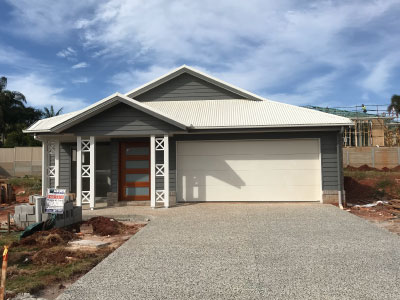 New Homes
New home painting is a cornerstone service for TCP. We stay up-to-date on the latest painting practices and products in the industry. Find-out more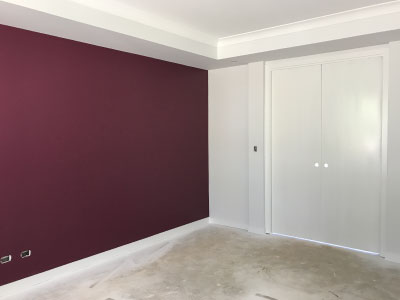 Feature Work
Customising your home with quality feature walls inside and out individualises your home and makes it stand out from the rest. Find-out more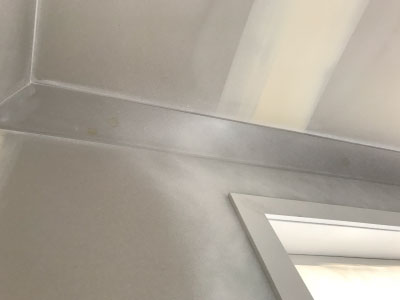 Plastering
Save money by getting us to do your plastering. We offer bundled paint-and-plastering packages with greater value. Find-out more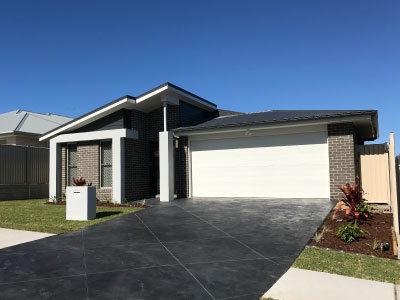 Exterior House Cleaning
It is amazing how a full clean down of your house and driveway can bring it back to life! We offer pressure cleaning & house washing. Find-out more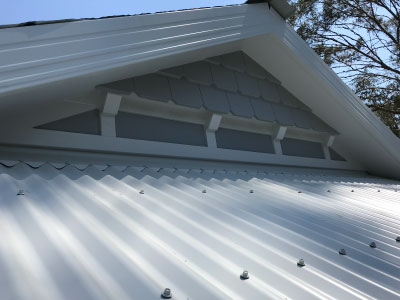 Roof Restoration
Painting your roof not only looks amazing, but also protects and preserves the roof itself. Meaning you get a longer lifetime out of it. Find-out more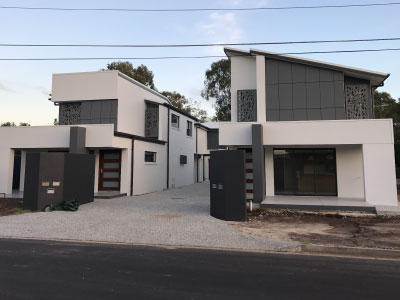 Body Corporate/Insurance
Your one-stop Insurance Work Specialist with experience in all aspects of painting, water damage, plaster repairs & more! Find-out more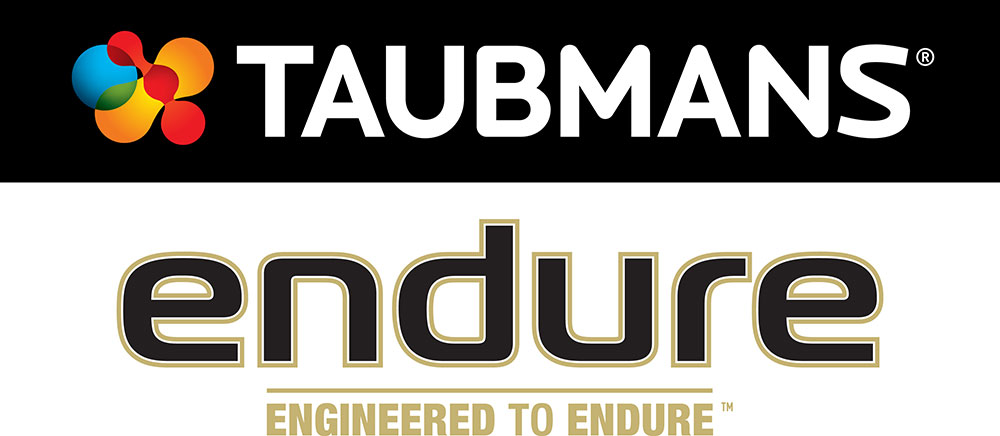 Contact TCP Pure Painting